1967 - 1969
Firebird
Upgrade you 400 to a 455

Engine External (carb, intake, distributor)

Engine Internal, if it gets oil on it, then its internal and we can improve it ! (Cam, pistons, heads (ram-air), valves etc)

Exhausts (Headers, true dual, etc)

Suspension

Brakes (including drum conversion to disc)

Drive Train
Upgrade your 400ci to a 455ci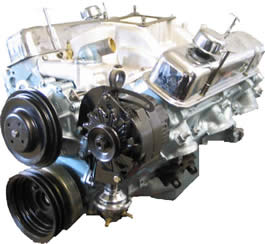 Using your supplied, or one of our stock, 400 Blocks, we have
sourced and developed a 400 to 455 conversion.
Details :
Re-bore.
New Crank.
New Pistons (pre '72 dish, post '72 flat-top).
For durability it is recommended that the optional 4-bolt main and steel con-rods are also fitted.
Call for full options ,details and prices.
(see details below on how to further improve the performance and handling of your vehicle)
Engine External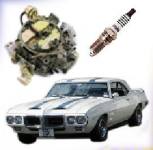 Modify or replace factory fuel and ignition system and removal of emission
restrictions. Optimise the fuel/air delivery and ignition timing, to produce
maximum horsepower and torque.
Options include :
De-emission : Modifying intake and carburettor system.

Carburettor : Modify you existing carb's, needles, jets etc and re-tune.

Distributor : Modify advance curve with new springs and vacuum pod.

Intake : Upgrade filters and factory intake.

Coil : Replace the factory coil with an advanced "sports coil" and leads,
(please call us to discuss your requirements as even a simple carb and ingnition "tune-up" can have a marked improvement on the vehicles power and throttle response)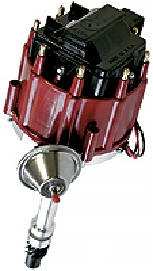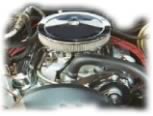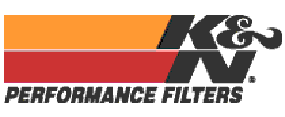 Engine Internal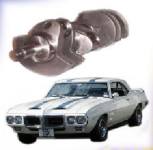 A myriad of options available depending on your driving needs, be it
increased reliability, street or race performance.
Options include:
C

am & Lifters : improve the dynamics and range of performance

Pistons : We recommend the fitting of forged pistons for reliability

Crank : machine, polish and balance

Con-Rods : Machine, polish and balance existing or upgrade to a forged steel

Heads : increase compression – increase power – simple !

Heads : porting existing heads to provide better flow rates.

Valves : increase flow (both ways) with bigger intake and exhaust valves (stainless steel optional)

Block : Clean and de-burr, 4bolt main option, boring and decking
(Many other options available to suit all budgets and drivability. Please call to discuss)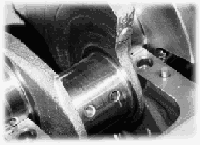 Exhaust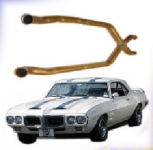 With few exceptions a higher flowing exhaust will improve power, torque and
the sound of your f-body.
How loud do you want to go ?
Options include:
Aftermarket systems

Custom systems to your specifications.

"In house" custom system using "mandrel" bent* and Flowtech parts - supplied & fitted

Headers

Tips – stainless and chrome

Catalytic converter removal (retaining m.o.t. emission levels)
*Most people use conventional bending machines that noticeably "stretch" the pipe into shape. E.g. A 2¼" pipe that has to be bent 90 degrees might end up being 1½". This noticeably restricts air flow. Mandrel Bent pipes are produced on a very sophisticated bending machine costing 10 times that of a conventional bender. If you start with a 2½" pipe, all bends stay at 2½" regardless of the sharpness of a particular bend. These smooth bends allow your exhaust system to breath much better creating a cooler running engine and enhancing mid range and top end Torque and horsepower. All in house custom pipes are mandrel bent.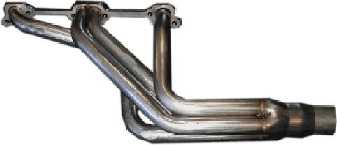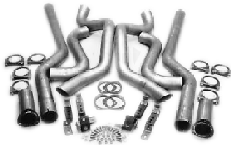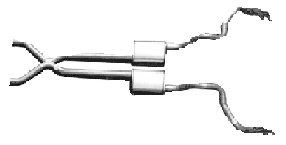 Suspension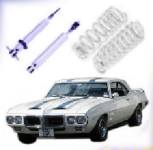 Replace the "stock" suspension allowing better cornering and stability.
Stiffen the chassis, allowing the power to be transmitted to the ground,
not through the vehicle
Options include :
Shocks & Springs : Increase cornering capabilities by increasing the spring rate and lowering the centre of gravity.

Sway Bars : Increased cornering capabilities with decreased body roll,

Polyurethane Bushings

: Alleviate premature failure and spongy ride of factory rubber bushings.

Sub-frame connectors : Stiffens the vehicle chassis and body unit. Recommended convertible vehicles and drag-strip use.
(please call us to discuss your requirements as even a simple suspension "tune-up" can have a marked improvement on the vehicles handling capabilities.)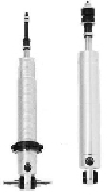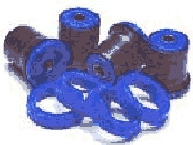 Brakes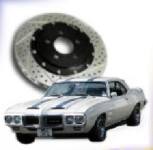 Upgrading your vehicles brake components can mean the difference
between a close call, or a collision - 'nuff said !
We can improve your vehicles stopping power with a simple brake hose
and pad upgrade. However, if you need more stopping capability than
that, we can offer a full disc and calliper upgrade.
Options include:
Discs : Front and rear drum conversion to disc

Discs (rotors – slotted, drilled, )

Calliper

Pads

Hoses

Quality Fluid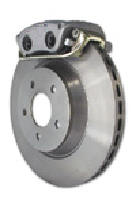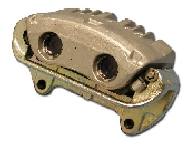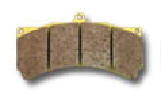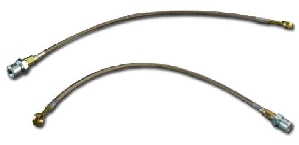 Drive Train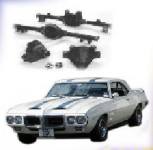 From the flywheel to the differential.

We can improve or modify each component to suit your needs, from Fitting
LSD's and changing gear ratios, to fitting competition clutches and high
stall torque converters
Options include :
Differentials : Change the ratio for acceleration or cruise
Torque Converters : Improve your launch with a High Stall torque converter
Clutch : High performance "zoom" clutches.
Transmission : Overhaul or swap (Muncie, Borge Warner, TH350, TH400)