1982 - 1992
Firebird & Camaro
Gain 100hp + over a stock 305 (5.0L)

Gain 70hp + over a stock 350 (5.7L)

Induction

Exhaust

Suspension

Brakes

Drivetrain

Tuning
Gain 100hp + over a stock 305 (5.0L)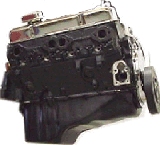 Gain 100+ extra hp over the stock 305ci fitted to many 3rd
generation Firebird and Camaro's
Details :
We'll fit a high performance "crate" Chevy 350 V8.
Retain your original induction system, Carburettor or TPi.
Don't be fooled by horse-power alone, these engines produce much more torque - and that's what gets you off the line.
Call for full options ,details and latest price.
(see details below on how to further improve the performance and handling of your vehicle)
Gain 70hp + over a stock 350 (5.7L)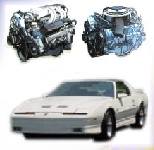 Gain 70hp + over a stock 350
By fitting after-market aluminium heads we'll :
Increase compression ratio.
Improve flow characteristics.
Enhance the torque curve.
Ultimately Raise the hp
Call for full options ,details and latest price.
(see details below on how to further improve the performance and handling of your vehicle)
Induction systems supplied and fitted to order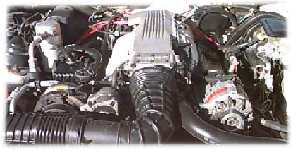 Replace or Modify the "power robbing" stock intake and
emission system.
Options include:
Modify stock air intake box box (TPi)

De-emission : modifying intake and carburettor system, air-pump and pipe removal.

Fit airflow director (TPi)

Modify Throttle Body for cold-air induction (

TPi

)

Replace stock fuel pressure regulator with an adjustable type (raising fuel-line pressure)

Replacing stock air filter with a K&N

For vehicles fitted with carburettor we suggest a overhaul including removal of factory "blank" plugs to enable optimal performance modification.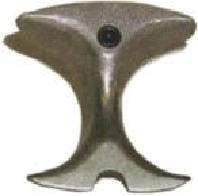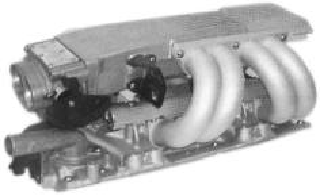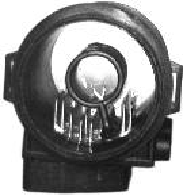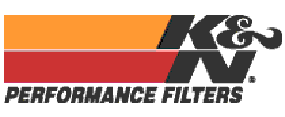 Exhaust

With few exceptions a higher flowing exhaust will improve power, torque and
the sound of your f-body.

How loud do you want to go ?

Options include:

Aftermarket systems (Borla, Flowmaster, Flowtech etc)

Custom systems to your specifications.

"In house" custom system using Flowtech parts (mild steel) supplied & fitted

Headers

(including Y-Pipe and large-bore 3"system).

Tips – stainless and chrome

Catalytic converter removal (retaining m.o.t. emission levels)
Suspension
Replace the "stock" suspension allowing better cornering and stability.
Stiffen the chassis, allowing the power to be transmitted to the ground,
not through the vehicle

Options include :

Shocks & Springs : Increase cornering capabilities by increasing the spring rate and lowering the centre of gravity.

Sway Bars : Increased cornering capabilities with decreased body roll,

Polyurethane Bushings

: Alleviate premature failure and spongy ride of factory rubber bushings.

Torque Arm : Replace the weak flexible factory torque-arm with a more ridged tubular one, thus putting the power down where it should be.

Sub-frame connectors : Stiffens the vehicle chassis and body unit. Recommended for T-Top equipped vehicles and drag-strip use.

Trailing-arm upgrades : Replace the factory pressed steel component with a stiffer box-section one with nylon bushes. Keeps the axle square to the chassis.

Panhard rod upgrade : Used in-conjunction with lowering springs Replace the factory pressed steel component with an adjustable keeping correct alignment of the axle.

Strut brace : To complete the stiffness of the framework, "tying in" the front suspention components.

(please call us to discuss your requirements as even a simple suspension "tune-up" can have a marked improvement on the vehicles handling capabilities)
Brakes

Upgrading your vehicles brake components can mean the difference between a close call, or a collision - 'nuff said !

We can improve your vehicles stopping power with a simple brake hose and pad upgrade. However, if you need more stopping capability than that, we can offer a full disc and calliper upgrade.

Options include:
Drive Train

From the flywheel to the differential.
We can improve or modify each component to suit your needs, from Fitting LSD's and changing gear ratios, to fitting competition clutches and high stall torque converters.

Options include :

Differentials : Change the ratio for acceleration or cruise.
Torque Converters : Improve your launch with a High Stall torque converter.
Clutch : High performance "zoom" clutches.
Tuning
Optimise the fuel delivery and ignition timing, to produce maximum
horsepower and torque.

Making the engine more efficient can often increase in fuel economy
(under normal driving conditions)

Options include :

Replace the stock chip (settings) : Factory settings are often only optimised for limited rpm range Fitting a performance chip will enhance the horsepower and torque curves by correcting spark advance outside these ranges and maintain it throughout the whole range.